Welcome to The Toys Home, where fun and play merge to create a magical wonderland for children of all ages! At The Toys Home, childhood should be filled with joy, creativity, and exploration. We take pride in curating an enchanting store that entices kids and plays a crucial role in their development. 
A Playful Wonderland
Stepping into The Toys Home is like entering a world of wonder and delight. We've designed the store with vibrant colors, eye-catching displays, and interactive play areas that instantly capture children's attention. We aim to create an immersive experience that engages all their senses and fuels their imagination. This playful ambiance encourages children to explore, touch, and interact with the toys, allowing them to discover their interests and passions organically.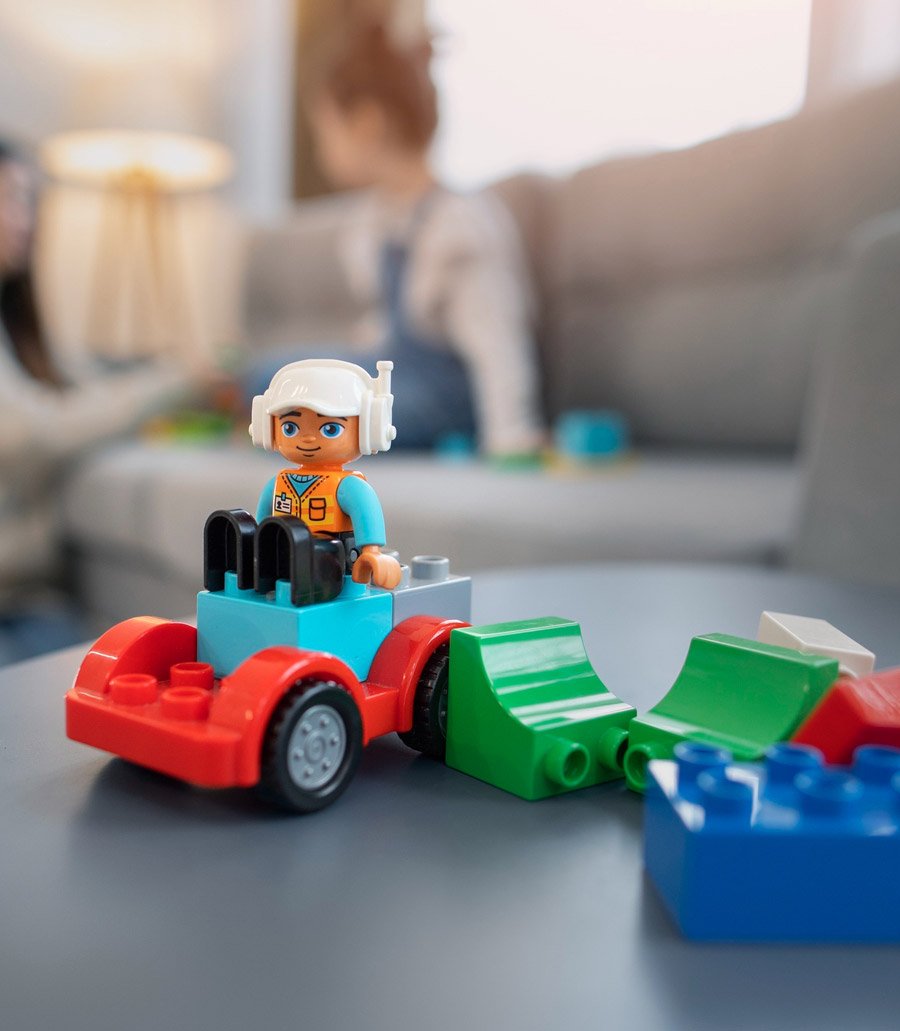 Diverse and Educational Toy Collection
We understand the importance of play in a child's development. Our toy selection is carefully curated to cater to various interests and age groups. From classic board games that promote strategic thinking to educational STEM toys that stimulate cognitive abilities, every product at The Toys Home is chosen with a focus on both fun and learning. By offering toys that are not only entertaining but also educational, we believe in enjoyably supporting children's intellectual growth.
Safe and Responsible Play
At The Toys Home, child safety is our top priority. We thoroughly inspect and ensure all our toys meet the highest safety standards. Parents can have peace of mind while their kids explore and play by providing children with safe and responsibly made toys.
Moreover, we encourage responsible play by teaching children the importance of sharing, respecting others' boundaries, and tidying up after playtime. These lessons aim to instill vital values and social skills in children, setting the foundation for responsible and empathetic individuals.
Interactive Play Zones
Our store features interactive play zones where children can engage in group activities and make new friends. These play zones encourage cooperation, communication, and creativity among kids. Regularly scheduled group events, workshops, and storytelling sessions enhance children's social and cognitive development.
Supporting Parents and Caregivers
A child's development journey is shared between parents, caregivers, and the community. At The Toys Home, we strive to be more than just a toy store; we aim to be a resource for parents and caregivers. Our knowledgeable staff is always ready to assist in choosing age-appropriate toys that align with children's interests and developmental stages.
Come and explore The Toys Home – more than just a store, it's a dreamland for children to learn, grow, and have fun. We provide a playful environment that promotes child development with our diverse and educational toy collection. Our priority is safety and responsible play, and we also offer interactive play zones. We hope to inspire a generation of curious and compassionate children. Experience the magic of The Toys Home, where learning and play are intertwined.
Welcome to The Toys Home Dubai, UAE – a realm where joy, imagination, and play intertwine to create moments of pure delight. With an unwavering commitment to spreading smiles and igniting the spark of creativity. And we have established ourselves as a premier destination for toy shoppers and kids. With twelve strategically located branches across the United Arab Emirates, we bring the magic of play closer to families and toy enthusiasts than ever before.
Our Journey of Joy:
The Toys Home Dubai story began with a simple yet powerful belief – that toys are not mere objects but gateways to worlds unknown, vessels of learning, and companions in joy. This belief laid the foundation for our journey. Over the years, it has evolved into a profound commitment to curating an exceptional toy collection that caters to diverse interests, ages, and occasions.
Why Choose The Toys Home:
1. Unveiling the World of Wonder: Stepping into any of our twelve branches is akin to stepping into a treasure trove of wonder. Our extensive and carefully curated selection of toys spans eras, genres, and cultures, bringing together timeless classics and the latest trends that captivate hearts instantaneously. From traditional dolls to cutting-edge robotics kits, we are the bridge that connects generations through the language of play.
2. Guardian of Quality: At The Toys Home, we understand that the safety and well-being of children are paramount. We are proud to maintain the highest standards of quality and safety. Every product that graces our shelves undergoes rigorous testing, ensuring that it meets and exceeds the expectations of parents and guardians. When you shop with us, you can trust that you are bringing home not just a toy but a symbol of care and responsibility.
3. Empowering Through Education:
Toys are more than just playthings; they are tools that shape young minds. We are dedicated to curating toys that foster creativity, critical thinking, and skill development. Every toy we offer strives to spark curiosity, encourage problem-solving, and provide a foundation for lifelong learning. Our toys are not just entertaining; they are catalysts for growth.
4. Your Toy Advisors: Choosing the perfect toy can be a delightful adventure, and our knowledgeable staff is here to be your guide. Whether seeking a gift for a special occasion or simply exploring the vast world of play, our team is always ready to offer expert advice and recommendations. A deep understanding of our product range ensures your shopping experience is smooth and enlightening.
5. Beyond a Store: A Community Hub: The Toys Home is more than a store; it's a hub of community engagement and interaction. Play is vital not only for individual growth but also for building bonds. To that end, we regularly host workshops, events, and activities that encourage children and families to come together, share experiences, and create memories that last a lifetime.
Welcome to The Toys Home UAE, Where Joy and Imagination Flourish
Welcome to The Toys Home UAE, the unparalleled sanctuary of play, exploration, and boundless imagination. As one of Dubai's most prominent and prosperous toy stores. We take immense pride in presenting an extensive array of top-tier toys, games, and accessories. We cater to children of all ages. Through the convenience of online toy shopping in Dubai and across the UAE, our mission revolves around infusing homes with smiles and resounding laughter. Step into The Toys Home UAE, where we transcend the ordinary, inviting you to delve into a realm where play knows no limits.
Embracing the Power of Play:
At the core of The Toys Home UAE beats an unwavering passion for the potent role of play in childhood development. We grasp that play encompasses more than mere amusement—it's a fundamental catalyst for nurturing creativity, fostering imagination, and promoting healthy social interaction. Our steadfast dedication to offering products that inspire, educate, and captivate drives our relentless pursuit of excellence.
Unrivaled Selection and Exemplary Service:
Embark on a journey through our rich collection of meticulously curated toys, games, and accessories to cater to diverse interests and distinct needs, whether you're hunting for toys catering to boys or girls, educational gems, outdoor activities, or immersive experiences. We've thoughtfully assembled a range that guarantees each child discovers their perfect playtime companion. Our user-friendly online toy store in the UAE serves as a seamless platform, making the quest for the ideal toy tailored to your child's age, preferences, and developmental stage an effortless endeavor.
Championing Quality and Safety:
Draped in the mantle of Dubai's finest toy store, we wear this badge of honor with immeasurable pride. This distinction is intricately woven into our unwavering commitment to upholding the highest quality and safety standards. Every product that graces our shelves is held under the microscope of the most stringent standards of excellence. This ensures not only the enjoyment but also the safety of your child's playtime. At The Toys Home UAE, your child's well-being takes center stage. We wholeheartedly deliver products that facilitate healthy growth and contribute to crafting memorable and cherished memories.
Nurturing Learning with Books and Stationery:
Embarking on literary journeys, our Books and Stationery segment beckons to young minds. Here, they are encouraged to traverse the landscapes woven with words, venturing into captivating narratives and educational resources. Our curated assemblage is a dynamic mix that fuels curiosity, propelling growth with every page turn. We endeavor to stoke the flames of reading and writing in this realm, offering an intricately selected array of age-appropriate books and stationery items. Through these tools, we empower children to articulate their thoughts and expand the horizons of their burgeoning imaginations.
Elevating Gaming and Console Adventures:
Within our Gaming and Console category lies an eternal realm of exhilaration awaiting gaming enthusiasts. This is where the curtain rises on an impressive array of gaming CDs and accessories thoughtfully tailored to cater to many tastes and platforms. Our steadfast commitment to sourcing the finest products for avid gamers sets us apart. This dedication amplifies the thrill of embarking on digital odysseys and immersing oneself in interactive amusement.
A Universe of Possibilities:
Imagine our product range as an intricately woven tapestry adorned with vibrant hues of educational toys designed to nurture budding minds. Picture enthralling puzzles that entertain, tease, and stimulate the intellect. Visualize dynamic outdoor games that spark and fuel physical activity, injecting a healthy dose of movement and vitality into playtime. Envision ride-on toys that become the vessel for daring escapades and thrilling adventures, with an abundant and diverse assortment catering to the needs and preferences of infants, toddlers, and older children. We emerge as the quintessential destination, a one-stop emporium for sourcing the epitome of toys in Dubai.
The Art and Craft division at The Toys Home UAE stands as a gateway to unbridled creativity. From coloring books that whisk young souls to far-off realms to craft kits that cultivate hands-on skills, our offerings empower children to explore. Armed with many materials and resources, we're staunch advocates for self-expression, individuality, and the sheer thrill of creating something distinctly one's own.
Your Playtime Beckons:
Whether your pursuit entails locating the paramount toy store in Dubai or a plethora of options for online toy shopping across the UAE, our platform champions learning and evolution. The Toys Home UAE is your ultimate accomplice. You are steeped in dedication to quality, safety, and customer contentment. And we transcend the identity of a mere toy store— a gateway to boundless play, dreams, and cherished reminiscences. Join hands with us as you delve into the ecstasy of nurturing your child's imagination, growth, and delight. Your voyage into a world of playtime marvels commences at The Toys Home UAE!
The magic of The Toys Home Dubai lies in the toys we offer and the experiences we create. Our twelve branches are strategically situated across the UAE, making it convenient for families and toy enthusiasts to embark on their adventure of discovery. Join us in celebrating the profound impact of play and the unending possibilities that toys bring to our lives.
Step into any of our branches and be transported to a realm of abundant laughter. We understand creativity knows no bounds, and the pure joy of play reigns supreme. Come, explore, and rediscover the childlike wonder within us all. At The Toys Home Dubai, UAE, we believe that space is more than a pastime; it's a journey of the heart and mind. Your adventure starts here.
Celebrating the Magic of Play: Playing isn't just an activity; it's a fundamental childhood right. It's a source of happiness, a realm of boundless imagination, and a journey of self-discovery. The Toys Home Dubai is a testament to the belief that every child deserves to experience the magic of play. Our diverse range of toys ensures that every child, regardless of their preferences, can find their avenue of joy.